After nearly 20 years in the self-storage industry, I have seen thousands of customers rent a storage unit and then stash their belongings in all sorts of ways!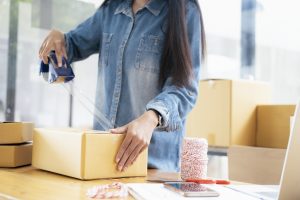 There are many reasons for needing self storage including moving house, renovating, divorce and separation storage, business archive storage, equipment storage, furniture storage, etc. Sometimes people are in between homes, de-cluttering their home for sale, or just downsizing.
Sometimes, the need for storage is driven by a stressful and complicated event in your life. What often strikes me though is just how inefficiently people use their storage space. Given the often stressful surrounding circumstances it is probably no surprise that this happens.
Try to be rational:
In the heat of the moment, the easy choice is to just grab everything and throw it into storage. However, if you can take some time to sort what you really need to store you will benefit in a number of ways.
Firstly, it will help you to get rid of or cleanse yourself of items that you really don't need anymore.

There is no point in transferring unwanted items to a new home so take your opportunity to get rid of them.

You will save money on removal costs as you will be moving less items.
You will save money on your storage space as you will need a smaller unit.
You will be able to use your storage unit more effectively.
In my years of experience, I have seen a countless number of people spending money storing items they don't want, only to throw them out after a year in storage before moving into their new home.
Be prepared:
Ensure that you make the most of your storage space by preparing properly for your move. Make sure that everything that can be is packed into strong storage boxes and labeled correctly. Place your lounges and mattresses in specially designed covers that help protect them during your move and whilst in self storage. Number all of your boxes and make a list of the contents of each box so that if you need to grab something while in storage it will be easier for you to find. With 7 days of access to your storage space, you can choose when you want to come and get things out or put things in. Ensuring that your storage unit is tidy and well packed will help with this.
Store well:
Think about how you will pack your storage unit so that you make the most of the space. If you are using a removalist they should be experts at this. However, you will need to let them know of items that you may need access to so those items can be placed near the front. You should always put your larger items in first at the back and then put lighter items on top to ensure you use the height of the unit. The more height you can use the less floor space you will need and this will save you money as you only pay for floor space in self storage. You should ensure that all items are covered in some way to prevent marks and scratches while being placed into the storage unit. Putting Porta-Robe Boxes at the front of the unit will help you if you need access to clothes while using storage.
Be secure:
When storing ensure you choose a facility with pin code access and good security to ensure your peace of mind. It is also recommended that you take insurance in this ever changing world of climate change. Extreme temperatures or hot, wet humid days can quickly cause mould to appear on leather and other items.
By following some of this advice you will have a great economical and user-friendly self storage experience. For further tips you can read our storage tips section of the web site.
If Big Box Self Storage can help further in any way please contact us.