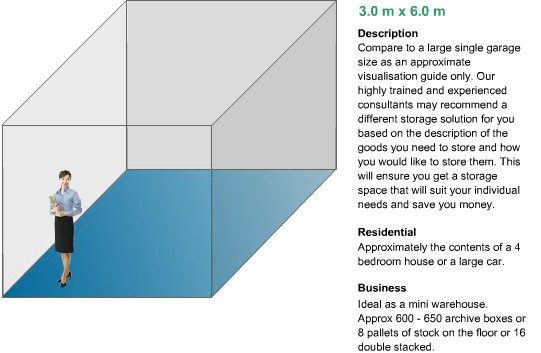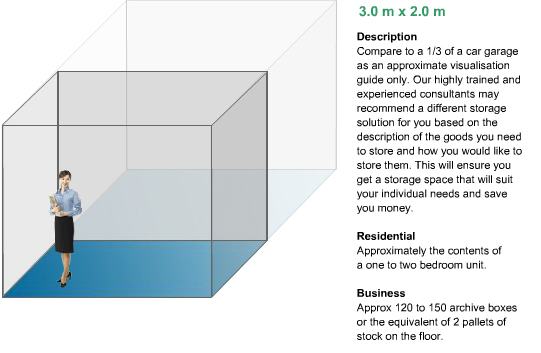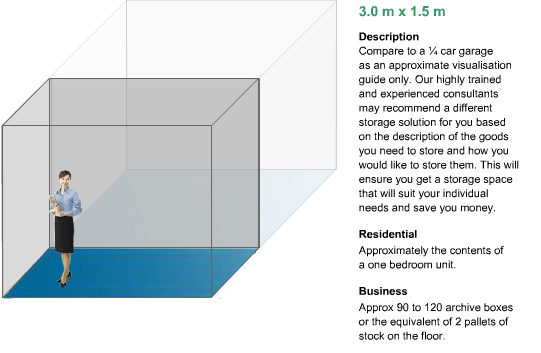 ---
To use the space estimator just click on the size you want to see and the storage estimator will give you a visual understanding of the space you need and a description of what you can store in each space.
Once you have used the storage estimator you should contact us using the information below to obtain a quote, reserve your space and get any further information you may require.
These descriptions and sizes are a guide only. Most storers can rent a space that best suits their needs and this may be different from the storage sizes referred to above. Please note that storage space is not rented on a price per square metre basis and is not based on square metre measurements. All unit sizes are approximate and may be bigger or smaller than the size quoted.
* These estimator guidelines are approximate only and may vary depending on the way the unit is packed, the height of the unit and type of furniture or items stored. We encourage you to view units.