5 FACTORS YOU SHOULD CONSIDER WHEN LOOKING FOR BOAT STORAGE
When looking to store your boat, Big Box Self Storage is a premium facility that is sure to accommodate your needs. No matter the shape or size of your boat, our team can tailor a solution for you. Located in Labrador on the Gold Coast, you should consider the following factors when looking for boat storage, to make sure that your pride and joy is protected to the highest standards.
1. Safe boat storage
Big Box Self Storage gives you the option to drive your boat right up to your personal lock up, diminishing the risk of scrapes or accidents. Our staff are also available to deliver the best customer service, so you can feel confident that your boat is enclosed in a personal, private space.
2. Secure boat storage
Big Box Self Storage promises more than just a padlock – although this also happens to be a requirement. You'll be impressed by the first rate security features of our set up. We have installed strong flood lights, high fences, 24 hour cc tv cameras, and access points that require a pin code. So, you can rest assured that only paying members can access our site, and that your boat is given every available protection.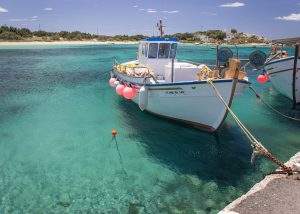 3. Access your boat as often as you like
One of the best things about Big Box Self Storage is that you can come and go as you please. So, if you decide on the spur of the moment to take an impromptu fishing trip, or indulge in a leisurely sail, you won't have to worry about making plans on the fly. Simply drop by during office hours. You'll have your own dedicated storage space, so you won't get in anyone's way. It's also free to access your storage space – so you can check in every day to give your boat a polish, if you so desire.
4. Maximise on your boat storage
You can also choose to store whatever you like alongside your water craft, as long as it isn't dangerous or flammable. So, if you want to rent a larger space and incorporate all your storage needs, talk to Big Box Self Storage about how you can work to economies of scale.
5. Choose convenience for your boat storage
With direct debit payment options available, as well as any other method of your choosing, your boat storage solution will fit right into your lifestyle. It's the perfect arrangement for both frequent and occasional sailors.
So, contact Big Box Self Storage today and talk to our experts about your options. There are even additional insurance options that you can add to your package. After a short conversation, or by using our website tool to get a quote, you can specify the dimensions of your boat to receive a free estimate of the amount of space you'll require and the likely cost.
Invest in a long-term permanent solution for your boat storage needs. In return, you will receive the freedom to enjoy your hobby without the hassle of fitting your boat in with the rest of your life.