The Gold Coast is a beautiful place to both live and visit and is renowned for its beaches, warm climate, and theme parks.
Sadly, however, there is an element of criminal activity that takes place with the opportunistic theft of caravans being quite prevalent. In fact, every year around Australia, hundreds of caravans are stolen directly from people's homes and streets. This can be absolutely heartbreaking for the victims, especially when you consider the large investment and associated expenses with buying and owning a caravan.
Gold Coast residents need to be able to store their caravan safely between trips.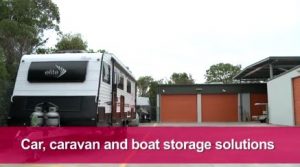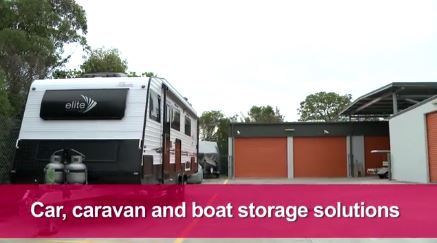 Storing your caravan in a secure facility will give you peace of mind that your investment is safe from damage, theft, and extreme weather. It also means you don't need to find room for a cumbersome caravan at your own home.
Before delivering your caravan to a storage facility, there are a number of steps to take:
Clean the caravan
Firstly, give your caravan a thorough cleaning throughout. Dust, vacuum and wipe down surfaces to ensure that mildew and mould do not have a chance to take hold. You may want to place some pest bait in the van and spray for spiders before storing it.
Clean the fridge
Pay special attention to the fridge and ensure all food is removed and the fridge wiped out. Defrost the freezer and give it time to dry properly. You may want to consider propping the fridge open slightly to air once you have parked your van in the storage facility.
Consider gas and water tanks
Drain water from any water tanks and ensure they are empty. Consider storing your gas bottle in a cool place at home.
Close the curtains
Make sure all of the windows are closed tightly and the curtains are drawn to protect the furnishings from light.
Multiple keys
Make sure you have multiple sets of keys and perhaps keep a set at home and another in a safe place.
Off-site storage is the best solution for a temporary home for your caravan. Big Box Self Storage offers a fully fenced facility that is monitored by surveillance 24 hours a day. Access is granted to customers by the use of a PIN number and the facility is well lit and safe. Contact Big Box Storage today for a quote on conveniently storing your caravan right here on the Gold Coast.