During any time of uncertainty and little productivity, it can be hard to know what to do or where to focus your time, energy, and resources. The 2020 COVID-19 pandemic is a prime example of this, with households across Australia, and indeed around the world, stuck at home thanks to nationwide lockdowns.
But did you know that there is some good to come out of having to stay at home? Especially with many people being left unable to work as shops and offices close down to reduce social contact, there's no better time to utilise what you have hidden away in storage in your very own home.
We've created a list of some of the many things you could make or do while stuck at home, using the things you have lying around in storage (either at-home or on-site in self-storage) at the moment.
Fitness
Let's face it – at some point, most of us have gone on a fitness binge and probably invested in some work-out equipment, whether it be dumbells, a yoga mat, or even a treadmill. And, for many of us, they were likely just fads, leaving your fitness gear to sit around gathering dust under a bed or in a storage unit somewhere nearby.
If this sounds like you, then it's time to get started on your next fitness journey! Take advantage of the lockdown to dig out your work-out kit and establish a daily or weekly routine. If you have a self-storage unit, you could even transform that into your own personal gym.
Digging out your old fitness equipment not only keeps your physical health as well as it can be during a time when we haven't much to do, but it also sharpens your mental health by keeping you motivated and flushing out negative toxins and releasing serotonin.
Scrapbooking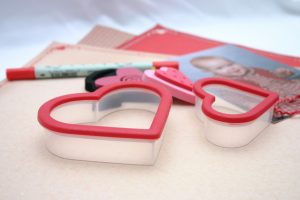 It's undeniable that one of the biggest downsides of a lockdown is not being able to see family or friends. It's hard, and we can get lonely easily, leaving many of us feeling vulnerable or isolated. However, an easy way to combat this (besides keeping in touch over a video or phone call) is to dig out your collections of old photos, wherever they may be, and create a beautiful new scrapbook of them all.
Thanks to sites like Pinterest or Etsy, scrapbooking as a hobby has come back to life in recent years. People are going all-out with aesthetics, decorations, and whatever else it takes to make each page as wonderful and visceral as possible.
If you really wanted to go all out, you could even teach yourself skills such as calligraphy or theories like colour theory, which will both enhance your scrapbooking abilities.
Fashion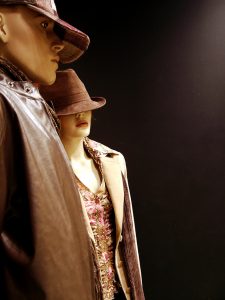 Many of us have clothes that we wear either little or not at all, but can't bear to throw away. This condemns your poor clothes to a lifetime of sitting at the bottom of a wardrobe or vacuum-sealed beneath a bed, wishing they would just be worn once again.
Luckily for your clothes and for you, a lockdown is the perfect time to give your old clothes a new lease of life. This could be through starting up your own fashion blog and experimenting with new looks, recycling an item into something else (such as a pair of jeans into a trendy set of frayed shorts!) or even posting unwanted clothing for sale on second-hand sites such as Etsy, Gumtree, or Ziilch.
If you have a spare room or empty self-storage site at your disposal, you could even transform the space into your own upcycling area to transform clothes, or a warehouse to organise the packaging and shipping of your second-hand sales. The possibilities are endless!
If our blog post has inspired you to invest in a self-storage space to take up a new hobby or store unwanted items, look no further than Big Box Self Storage. We offer self-storage solutions such as units and boxes across the Gold Coast – get in touch today to find out more.