There is almost no better feeling than enjoying the crystal blue waters and year-round Gold Coast sunshine on your very own boat, but when it comes time to store your vessel afterwards, there are many challenges that need to be met. Fortunately, we have a solution. Big Box Self Storage offers dry storage options for your boat that offer a range of benefits, including: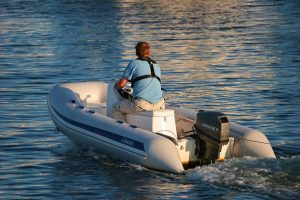 Your boat is securely stored
No matter how well you store your boat at home or on the water, you always run the risk of vandalism and theft. When your vessel is safely secured in our sheds, it is away from the eyes of opportunistic thieves and locked away in a secure facility.
You can reclaim yard space
Storing your boat at home means taking up a lot of room, which can be annoying for the entire family. No matter how well you cover it, it is going to be exposed to the elements as well, which means constant cleaning to prevent mould, mildew and other elements that can damage the paintwork.
It is environmentally friendly
Moving more boats out of the water not only saves space but also reduces oil, fuel, and sewage leaks into our waterways, as well as the use of antifouling paints and toxins.
Low maintenance requirements and fewer chances of deterioration or damage
Keep your boat high and dry and it will remain protected from harsh weather conditions, requiring no regular boat cleaning, detailing, or antifouling. In addition, you avoid damage caused by UV rays, dust, mould, and droppings from seagulls and other birds that can do major damage to your boat. As a result, dry storage of a boat should result in a higher value over a long period of time.
Store your boat securely with Big Box Self Storage at Labrador
Keeping your boat stored at Big Box Self Storage makes sense. You will have easy access to your boat whenever you need and it will be stored securely and away from the elements when you are not using it.
Whether you need temporary self-storage or more permanent storage, we offer a variety of storage units ranging in size. From mini self-storage to large-sized units/storage areas, we have something to suit boats and trailers of all sizes. You can easily reserve a unit by filling out an online form or by contacting Big Box Self Storage Labrador at (07) 5537 6633.