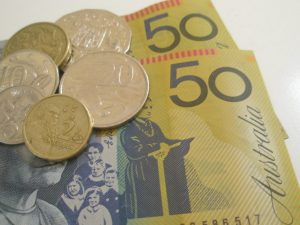 A quick internet search for "affordable storage" or "affordable storage near me" can lead to a mixed bag of good and not-so-good results. So what do you need to know and do if you are looking for a storage facility? Firstly it is essential to do a site visit so you can assess the value of the facility versus the cost of the unit. On your visit, use the checklist below, so you will be able to make a thorough and informed assessment before choosing your self-storage unit.
1. Security
As well as making sure that there is a strong, working security gate protecting the entrance to the facility in general, it is important to investigate if the facility you will potentially be using has good lighting, strong security doors with alarms on each unit, pin security access, CCTV and strong, secure fences. Additional questions to consider, depending on your location, what fire and/or flood protection measures the facility has in place. Click HERE for more information about Security at Big Box Self Storage.
2. Location
It is important to consider where your items are going to stored and how often you need to access them when considering the actual cost of storing your items. The cheapest self-storage may be an hour or more drive from your home or office, but if you need to access your belongings on a regular basis, then the time and petrol you will spend going to your unit is not only going to make this an inconvenience but will add to the total actual cost of your storage. Conversely, if you don't need to access your belongings on a regular basis, then a facility that is further away from home may be more affordable.
3. Accessibility
Before choosing your facility, you need to carefully consider the days and times you need to access your goods. Most facilities will offer 7-day access, but if you need to store music equipment after a gig at 2 am in the morning and you don't have 24-hour independent access to your unit, then the cheapest facility may not be the best for you. Facilities with 24hr access may have higher fees, so if you only need access during normal facility hours, then shop around for a facility where you don't need to pay for additional access.
4. Cleanliness
Affordable doesn't always equal clean. As part of your visit, ask the staff about the cleaning procedures between renters and make sure you physically inspect a unit. Additionally, you may wish to ask about the regular maintenance that takes place on the general grounds of the facility.
5. Knowledge and support
Finally, you want to make sure that the facility you choose has a staff who will be able to support you in choosing the right sized locker/bay for your goods but will also be able to offer advice as you pack, transport, and store your goods.
If you are thinking of storing your items, contact the team at Big Box Self Storage.  Big Box Self Storage makes finding affordable, high-quality self-storage easy. Get a Quote today.